The item MB BUILDING KIT SYSTEM is a brilliantly simple solution that makes complex engineering tasks easier.
Designed for mechanical and factory engineering. Aluminum modular design allows for unlimited configurations and ultimate flexibility. Lighter, safer, ergonomically comfortable and cost effective, item BUILDING KITS are used to build everything from simple frames to fully automated production lines.

For more than 40 years, item has been providing engineers, integrators and production managers with the solutions they count on to engineer change. Because your ideas are worth it.®
The advantages of the MB Building Kit System

Quality aluminum profile with universal grooves

High stability with innovative fastening

Nearly 3000 components, endless possibilities

Lightweight yet extremely durable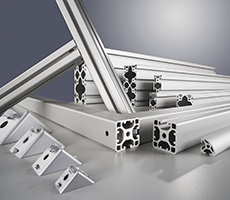 Universal and Compatible
Modular design with nearly 3000 compatible components, the possibilities are virtually endless.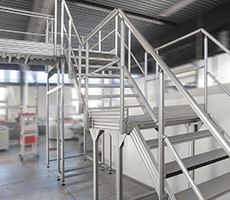 Lighter yet extremely strong
High quality extrusions and aluminum profiles are lighter than steel and handle the heaviest loads.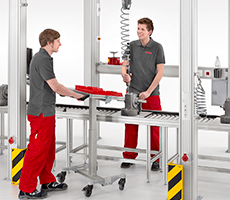 Highly Adaptable
Universal aluminum profiles and fasteners provide the flexibility to make continuous improvements as the needs of your operations change.